Associations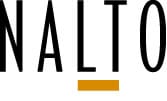 National Association of Locum Tenens Organizations (NALTO)
As a charter member of the National Association of Locum Tenens Organizations (NALTO), Medstaff National Medical Staffing is pleased to join fellow member firms that have the shared vision of excellence for our industry. We are committed to enhancing further the stature and standards of Locum Tenens staffing and abiding by NALTO's code of ethical conduct.
Association of Staff Physician Recruiters
The Association of Staff Physician Recruiters (ASPR) is a growing professional organization comprised of more than 1,000 in-house physician recruiters. The members recruit physicians and other healthcare providers to staff the hospitals, clinics, and managed care organizations where they are employed. ASPR has a membership of 1,000+ spanning the United States and Canada. The members of ASPR aim to find physicians the best jobs for their professional goals, families, and lifestyles. Medstaff National Medical Staffing is a proud supporter and contributor to ASPR.

National Association of Physician Recruiters
The National Association of Physician Recruiters (NAPR) is the premier professional organization representing thousands of recruiters who are dedicated to excellence in serving the healthcare industry. The association is committed to providing continuous and dynamic educational programs, governance through a code of ethics, and innovative candidate sourcing services to enhance the recruitment efforts for all of our members. This nonprofit trade association has been in existence for a quarter of a century and comprises the most knowledgeable experts in physician recruiting and business partners whose services complement recruiting processes. Medstaff National Medical Staffing is proud to be an active member and contributor to NAPR.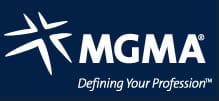 Medical Group Management Association
Medical Group Management Association (MGMA) is the nation's principle voice for the medical group practice profession. The mission of MGMA is to continually improve the performance of medical group practice professionals and the organizations they represent. MGMA serves 22,500 members who lead and manage more than 13,700 organizations in which almost 275,000 physicians practice. Its diverse membership comprises administrators, CEOs, physicians in management, board members, office managers, and many other management professionals. They work in medical practices and ambulatory care organizations of all sizes and types, including integrated systems and hospital and medical school-affiliated practices. Medstaff National Medical Staffing proudly supports MGMA nationally, regionally, and locally.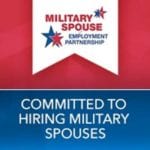 Military Spouse Employment Partnership
The Military Spouse Employment Partnership is a Department of Defense (DoD) led initiative that connects military spouses with hundreds of partner employers who have committed to recruit, hire, promote and retain military spouses.