President's Letter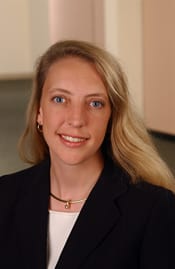 On behalf of the professional staff and consulting experts of Medstaff, welcome!
This year we proudly celebrate our 31st anniversary. Every one of us at Medstaff National Medical Staffing is thankful to our wonderful clients, both facilities and physicians, throughout the U.S., for your continued support and loyalty. You place your confidence in us to assist you in your searches for different staffing solutions, from fill-in positions to new start-up situations, and our experienced and trusted professionals respond quickly and reliably to ensure we meet your staffing needs with the most highly qualified physicians.
As a result of our uncompromising commitment to match the skills and career goals of our physician members with the staffing requirements of our clients, we are pleased to note that 76% of the coverage we now provide is to repeat clients. We have proven that locum tenens and staff positioning do not present themselves simply as a dollar issue, but as a quality issue.
By providing continuity of staffing through the availability of our outstanding physicians dedicated to providing the highest-quality care, we help you maintain the quality and continuity of patient care, thereby increasing your return on investment and helping preserve your revenue stream.
Medstaff will continue to demonstrate our dedication and commitment to quality to you, our partners, and we look forward to building new relationships as we grow and respond to our clients' needs and the ever-changing nature of our business.
Thank you for an amazing 31 years! We look forward to partnering with you for the many great years ahead.
– Andrea Boehme Hernandez